About HHF
---
Hello Friends and dear students,
Welcome to Hahnemannian Homoeo Forum (a team of homeopathic doctors) based in Maharashtra. We are ardent, humbled homeopaths who work as a team & family. HHF is an institution and home to every homeopath where we grow together. We at HHF believe in working, supporting and prospering together. We encourage and educate both, the amateur and practicing homeopaths with a lot of love and care, not only to become more refined and confident in their knowledge, but help them to get their medical practice flourished.
Homeopathy is Ill today:
The name of the disease is 'I' ness & lack of team work. The homeopathic market is flooded theorizing, glamorizing, novelizing and speculating homeopathy. There is a disparity between the teaching and the practice of homeopathy. Whatever is taught cannot be applied in the clinics. We talk everything except the patient. The students feel confused and suffer with lack of gut feeling while prescribing.
We seem to have lost what Dr. Hahnemann & Hippocrates meant: "It is more important to know what sort of person has a disease than to know what sort of disease person has."
The modus operandi of HHF: Interpersonal relationship (IPR)
When a patient of Rheumatoid arthritis comes, we need to perceive with our all senses whether his concern is his disease or his frustration to do his daily activities with the support of others. His business is his concern or his family members who may starve if he does not earn. One must observe his adaptation with the disease. He feels tormented, or torments the environment (family) or has become indifferent to his beloved ones or routine activities. Everyone is an individual, and the adaptations and concerns vary according to the individual. We cannot ignore the reaction of the environment (friends, family etc.) to the patient. The integration of patient's concern, adaptation, and his reaction to the environment (his family etc.) takes us to the best similimum. I term the reaction of the patient to the environment and vice-versa as interpersonal relationship (IPR). Passionately practicing for 30 years, with a lot of research I and my team have consistently verified the easiest applicability and efficiency of the same method given above.
Fastest, accurate and most efficient method
This is the fastest way to understand Man and quickest way to prescribe. Long hours of case taking have been hardly switched to maximum 20 minutes for the beginners and with some experience within minutes. It produces a sense of well-being in a patient within 15 – 30 minutes. This is an empirical statement & not a publicity stunt.
For Students and Professionals
My team and I feel conscientiously responsible to educate people & students about homeopathy and declare this era as the era of homeopathy! We educate students from college to clinic till they become successful in their career. Working together like a team, to grow for a higher purpose is our mission. HHF holds very regular, communicative academic sessions and seminars for students and practitioners. We also published our findings in a series of books, which can be consulted on our website.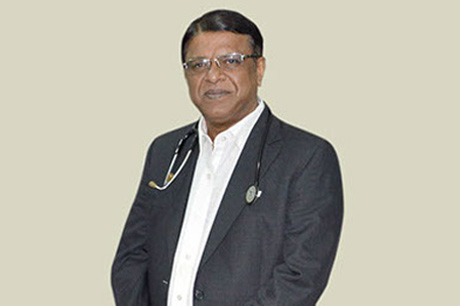 Dr. Milind Rao
President Hahnemannian Homoeo Forum (HHF)
Govindji Apts, below Bodas Hospital, Teen Petrol Pump,
besides Saibaba Mandir, Naupada, Thane West,
PIN 400602
Maharashtra, India
+91-22- 25408650 /+91-9323871022